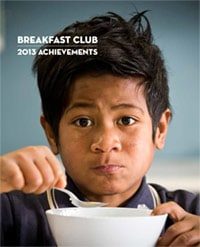 Due to the increasing level of donations we received during 2013 we decided to create a brochure to let people know what was received and where it went.
We place a nominal value on all tangibles such as food, appliances, clothing and furniture etc. received every month, keeping record of where those donations come from and where they go.  Financial donations are recorded in our accounting system and acknowledged in our returns to the Charities Commission.
Thanks so much to all our friends, sponsors and supporters who have regularly given us donations and support.  100% of what we receive is given out.
In 2013 we had many requests for items from other schools, breakfast clubs, maraes, food banks and individuals not associated with our own sphere of activities.  Not once did we turn any of these requests down.