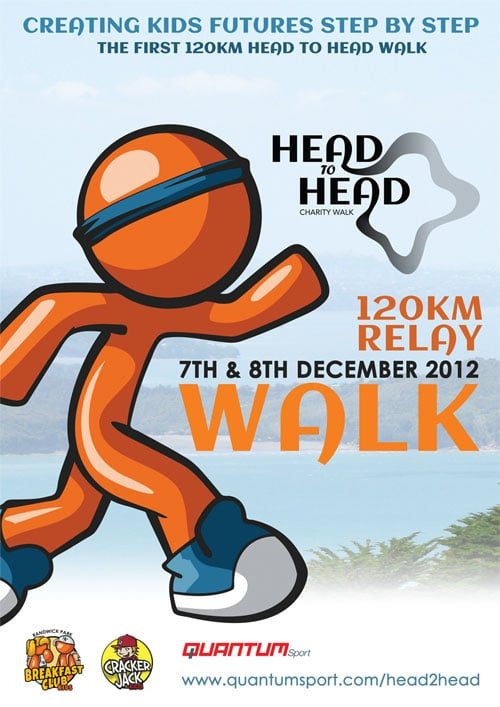 Breakfast Club along with Quantum Sport, in December 2012 organised a 'fun walk' around the 120km Manukau Harbour, in an effort to raise funds for CrackerJack Kids sporting programme to be fully funded at Randwick Park School.  With the assistance of donations to the teams and The Mazda Foundation, this initiative is now fully funded at this school.


CrackerJack Kids is a resource for primary school teachers that use game play to teach foundational character traits and life skills. To date there are 20 schools in Auckland that have undertaken this programme and 10,000 school children through-out New Zealand. Click here to download Cracker Jack Kids PDF.
The programme meets the requirements of the Ministry of Education curriculum for health and physical activity and includes professional development for teachers.
Features and benefits of CrackerJack Kids:
Provides opportunities to involve parents in the programme
Provides access to inspirational sporting role models
Provides a packaged resource for teachers, freeing up planning time
Professional development provided to assist implementation
Written specifically for the New Zealand curriculum requirement of Health & Physical Education
Introduces an innovative approach to providing character development
Integrates with other sports specific coaching resources
Provides content that covers all 6 years of primary schooling
Flexible to accommodate specific character focuses when required
Cracker Jack Kids consultants available for specific challenges
Cracker Jack Kids employs the most effective teaching methods available
"No one is born with character; it must be developed"