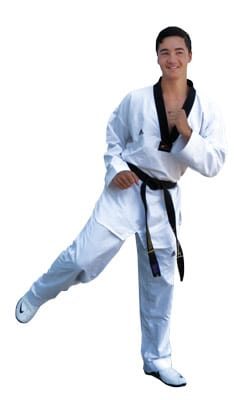 Dan is one of the nine children of Anne-Marie, one of our valued volunteers at Randwick Park Breakfast Club.  Dan started Taekwondo in 2012 and quickly rose up the ranks where he is now  #1 in New Zealand. This year Dan has been selected to represent New Zealand at the Junior Olympics being help in China.
Anne-Marie has not let her current circumstances dictate the future of her sporty son and has been holding BBQ's and Hangi's regularly to raise funds for him.  Rotary Alfriston and Rotary Epsom are two organisations who have assisted financially.
We created this brochure to help Anne-Marie with her fundraising and give her something that she was able to show various organisations what her son was aiming for and how they could support her.
We hope you enjoy reading this Brochure on Dan which shows that you can do anything in life 'if you believe in yourself'.