Almost half way through 2018 and we are already starting to plan for the Christmas Store again.
Christmas Store 2017
This was our most successful Christmas event, with 160 families invited and 700 children.  Most families left with over $500 worth of groceries but there is no doubt that the most excitement was with the children who were thrilled to receive hours of free food and entertainment.   
Outside the 'Christmas Store' was:
Cafe2U van who created 80 smoothies and 180 latte's
Mr Whippy who made 800 ice creams
The Lollie Room who gave away $800 worth of sweets
Four face painters who were kept busy for 5 hours
Presents for every child
Three bouncy Castles
Popcorn and Candy Floss for all
Hot Dogs
It was a real shock to our families that all of this was free… and no doubt a talking point for the children hours after the event.
Bay to Bay Run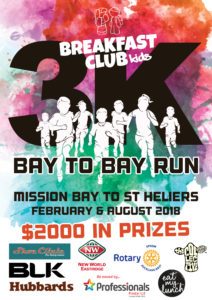 Steve and Jono (Principal of Glen Innes School) came up with an idea at the end of 2017 to create a climate of fitness in Glen Innes School in 2018, and start with a 'Fun Run' from Mission Bay to St Heliers Bay in the second week of term one.  Each child was timed with the run to be repeated on the 31st of August.  Prizes will reward the most improved children. When the Police heard about our run they offered to assist to see how many of our children could meet the Police entry test time over 2.4 km. This is a great opportunity for our kids to interact positively with the police and many more were challenged to reach this goal next time.
Remember many of these kids will not have been to these local beaches despite living only a few kilometres away from Glen Innes, many families don't venture very far from their home, school and Church communities.  So the event provided a great experience for Aucklanders of different cultures to interact, with a number of local walkers stopping to ask about the event and offer support to the kids.
Lunches were provided to each child by 'Eat My Lunch'; Water by Sharine Burns Real Estate; Suckie Yoghurt by The Collective; and bus transport by Auckland East Rotary.
Now we are planning for the next Fun Run on the 31st of August, when the children will run the course again and see how their regular running at school in support of the event has grown their fitness. 
We are thankful to the following sponsors who have contacted us and offered their support:
Sylvia Park Shoe Clinic for 4 pairs of running shoes for the fastest 4 runners
BLK New Zealand for providing sporting clothing for the Principal Selections
Breakfast Club will supply a pair of running shoes for their pick of best athlete on the day
'Eat My Lunch' for the children's lunches
Sharine Burns Real Estate to provide bottled water for each kid
The Collective for Suckies Yoghurt
Bus Transport for children and their parents, Auckland East Rotary
Gattings Caterers for the Parents Lunches
New World Eastridge for BLK tee shirts for the fastest 10 runners
Hubbards for tee shirts for the next fastest 10 runners
As you can see, the day has turned out to be well supported by our sponsor companies who recognise the value in growing fitness in this next generation of Kiwis.  Each day the senior children are running before they start their lessons and already a big improvement in fitness has been seen.
There will be huge excitement when the last two groups of children run from Mission Bay in their New World and Hubbards tee shirts as they will be running with a group of Police personnel to see how many of these 20 can pass the Police Entry Test time.  I think about 10 girls and 4 boys will pass!
Please contact Steve if you would like to offer support, or just come down on the day and watch.
Waitangi Trip
Breakfast Club were invited to a gathering at the Lower Marae at Waitangi in March this year.  We were thrilled to be asked to join in and thought we would fill the van with groceries from New World Eastridge, Pak n Save Ormiston, New World Southmall, and HealthPak Penrose to donate to the Marae. The elders of this Marae were shocked with our gift and made the comment that it is most unusual for anyone to give a gift to the Marae for no ulterior motive. One Matua commented:
"Many have come to our Marae but none have brought such aroha as you have brought today.  Thank you for bringing your hearts here today".  
What is gifted to us is gifted to those who need it without any demands or paperwork.  We just do what we do, in love.
We are hoping to return to Waitangi in early 2019 with a group of School Children for a cultural visit and take on their schools on the sports fields.
Glen Innes Junior School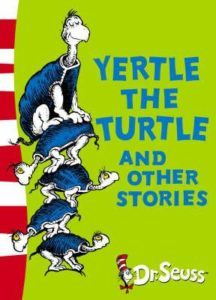 It's been alarming to hear recently that some of the children arriving to Glen Innes School as new entrants in Year One have an oral language age of 3.  It then takes some years for the Volunteer Readers, Teachers and Teachers Aides to get these children to their required reading age.  All before they can start to be taught the curriculum.  Breakfast Club has been active in obtaining books for the Year One children from Scholastic and reaching out for donations to buy the 'extra large' books for when the teachers read to the children as a group, as a way of helping drive the enjoyment of reading for these children.
We are working hard to make school a very exciting place for the Year One children at Glen Innes School, and are playing an active role in their reading and swimming lessons and also provide the class with drinks and afternoon tea to make them feel supported and special.
For a treat this term we are organising two more school events.  
Taking the Year One children to Mission Bay where they will have lunch at Sal's Pizza (Sponsored) and of course have a Movenpick Icecream!
Polo Shirts
Breakfast Club was asked to design a number of tee shirts and Polo Shirts for the Senior Children attending the Sports Camp in Matamata which will be held in September.  With sponsorship from Creative Communities and BLK New Zealand we have come up with what we think is a great shirt design. This means that each day the children will get to wear a different coloured shirt (with the teachers also having new Polo Shirts) and these BLK drip dry shirts are of such good quality that they will last the children a number of years.
Each year Glen Innes School prepares themselves very well for Sports Camp, coming in at a top three placing.  We think with the rugby jerseys we supplied in 2017, and now the new tee shirts from BLK, they will be hard to beat in all of the sports they enter as well as driving a wonderful mana for the kids competing hard for their school
Hangi
Thanks to Auckland East Rotary donating to Breakfast Club a Kai Cooker Hangi Maker, we have for the past two years put on a hangi for all of Glen Innes School to celebrate Matariki.  Each year we have had a pig donated to us (thank you Brian and Jude), and New World Eastridge has given us a great deal on chicken thighs and vegetables.  This year we look forward to putting down the hangi on Friday the 15th of June and at the moment one of the teaching staff is coaching the senior children how to weave flax baskets, so at the very least the junior school will be blessed with an authentic bowl to eat from!
Christmas Store 2018
We have increased our invitations to 200 families and 1,000 children for this Christmas. It feels big, but we're confident we can do it.
We invite particular families, including all their children, from:
Glen Innes
Glen Taylor Schools
St Pius School
Tamaki School
Te Kohanga School (on the way to Port Waikato –40 children attend)
Vaka Tautua – a charity that provides health and social services to improve the health and well-being of Pacific people living in NZ
Tamaki Health Doctors Surgery
Last year the event cost us $22,000 and we are expecting this year's event with an additional 40 families to cost in the vicinity of $26,000.  Please let us know if you would like to offer support as our planning team are kicking off now.
We're looking for a Warehouse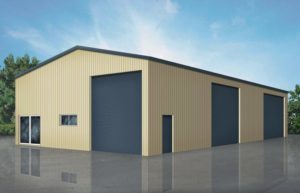 Breakfast Club has grown substantially in the last eight years of operation, and have been working closely with the South Auckland Christian Food Bank & Kiwi Harvest during this time.  For these organisations to grow and to continue to meet the needs of the communities we serve, we are looking for a warehouse that is close to the Motorway in either East Auckland or South Auckland. (Check out www.sacfb.org.nz & www.kiwiharvest.org.nz )
Do you know of any warehouse space that could be donated for a great cause?
Our sincere thanks for your support. It means the world to us and even more to the families we help!