This week Zion Ministries' Breakfast Club organised a Sports retreat for 6 schools at St Kentigern College.  Approximately 200 attended for three days of various sporting games, from flags, soccer, rugby, netball, basket ball culminating in a game of dodgeball between the St Kentigern Students and our children.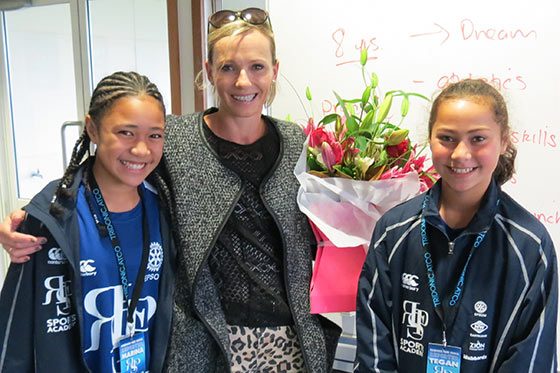 We rewarded 56 of these children for excellence during this event that the St Kentigern Leadership team identified.
Thanks so much to:
Blues Rugby team
Les Mills Gyms
Mandy Barker
Kurtis Haiu
St Kentigern College Year 10 Leadership Team
This event could not have happened without the generous support from an anonymous donor and also:
Zion Ministries Trust
Gattings Catering
St Kentigern College
Schools from the Glen Innes, South Auckland, Pakuranga and Howick areas attended.