While the title would suggest we just provide cereal and toast for hungry kids, Breakfast Club has become so much more than that.
Feeding children is always the most important issue to address in a struggling school, but it's also a very useful vehicle for conversations on what is preventing individual students from learning, and ascertain what can be done to help – it might be a lack of shoes, problems in the home, no budget for sanitary products, no way to stay dry on a rainy day. The struggles some kids have, are beyond what many of us could ever imagine.
Breakfast Club's sole purpose is to find a way to assist our principals and teachers to get kids what they need so they can concentrate on learning – and creating a better future for themselves. Founded by Steve Farrelly, an ex police officer with a soft spot for cheeky, hungry kids in 2010, Breakfast Club now has an amazing team of volunteers and supporters, who help every day in a million different ways.
Food Bank for Social Workers in School

Bras for Girls (to enable participation in School Athletics)
Senior Staff Uniform Glen Innes, Glen Taylor & Te Kohanga
Staff Uniforms for Sports Camp

"Now our students have such a sense of belonging and pride and are achieving so much more than we ever thought possible."
Jono Hendricks, Principal, Glen Innes School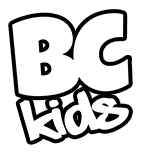 Contact
To talk to Steve about how you can help, call him on 021 906 734
To volunteer or to attend a seminar on "How Breakfast Club works", then click here
Donations
Donations are handled through the Zion Ministries Charitable Trust.
For bank deposits please use:
Zion Ministries Trust
ASB 12-3233-0563692-00
For cheques, please post to:
PO Box 217 028, Botany Junction 2164, Manukau