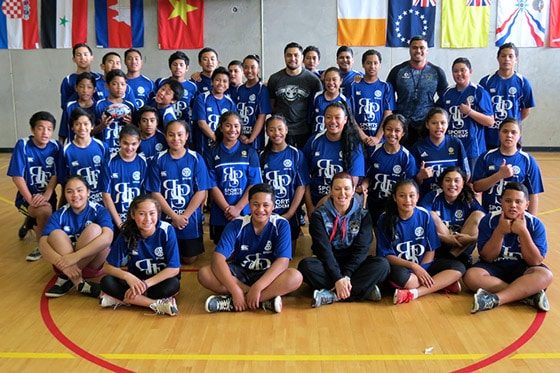 From the first school day of the last term we will be working with Glen Taylor School in Glen Innes, our fourth school.  Three of these schools are in close proximity in the Glen Innes area and all have school roles of around 200.  Their combined total is about the same size as Randwick Park School's roll.  Glen Taylor School came to us on a number of occasions asking for help and we have made the decision to support them with the expectation of aligning a "sponsor" to provide for them as Gattings Catering is doing for St. Pius X School.
Eastridge New World is now giving us the "leftovers" from their bakery each day.  With this product we are supplying St Pius X, Glen Innes and Glen Taylor Schools along with a local Glen Innes Pre-School.
We have had very fruitful discussions with the Mt Wellington Licensing Trust with regards financial support for our Christmas Banquets this year for a total of over 600 people.  We are officially presenting to their Board latter this month.
The Randwick Park School Sports Academy Rugby team came 4th in the Auckland Intermediate Schools rugby tournament (in their very smart new jerseys that Trillian Trust sponsored, image attached).  This is the first time Randwick Park has qualified for this tournament and is testimony to the reason why the Sports Academy was introduced into the school.  Two weeks ago they entered the South Auckland Rugby League tournament and have also now qualified for the Auckland finals for the first time.
This week we were offered a 'ton' of rice … watch this space!  While we would love our own premises, at this point in time we are unable to store this and are trying to dispose of it as soon as it arrives.
Next term we will start a 'Life Skills Programme' which will see the brightest children in each of our schools attend St Kentigern College and Auckland University for various training sessions.  This is initially being funded by 'Neighbourly'  www.neighbourly.co.nz and then by Rotary in 2015.
We are in discussions with Rotary East on the sponsorship of our Glen Innes initiatives.  They are looking at combining with Rotary Epsom and whatever monies are raised will be matched dollar for dollar by NZ Rotary.
Four times this year, Austins Catering has "turned up" at Glen Innes School with food to feed all of the students and teachers and enough "leftovers" for the children to take food home.  This has been a blessing for this school and helps the families involved just that little bit more.
The Vodafone Warriors have chosen Randwick Park School Sports Academy for a pilot programme.  They have been teaching our children league skills and drills and helping organize a school wide tournament.  In 2015 they will do the same at our three Glen Innes Schools.