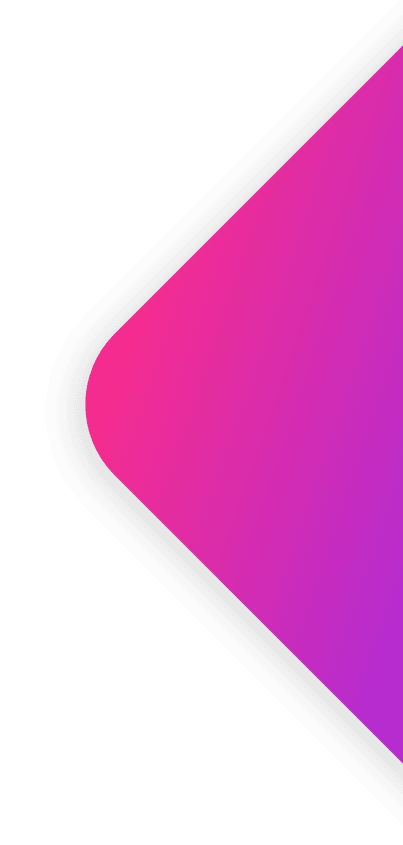 What started with eight kids needing breakfast in a school in South Auckland has expanded beyond the imagination of anyone involved in Breakfast Club Kids. What hasn't changed over the course of nearly a decade, is the philosophy that has driven everything from the start. Loving children back to health and stability has always been at the root of everything Steve and the team have done and this will carry us into the future too. We can't quite believe how much we've grown, and the raft of unexpected knock on effects that have come from all our initiatives. Bring on the next ten!
The whole amazing ride that has been BC Kids started in Randwick Park School, a decile-one primary school in Manurewa. Steve was helping a friend get rid of some surplus school books and found out Randwick might need them. As he was dropping them off he mentioned wanting to help in other ways and on the 10 July 2010 he set up his first breakfast club, for just eight kids. This quickly grew to 70 children in 12 months.
What started as just feeding hungry kids, soon expanded into other forms of help as BC volunteers spoke to children and found out what else was going on in some homes.
A foodbank was started with support from Southmall New World
St Kentigern College came on board with support in multiple areas
BC started delivering donated appliances and furniture to families
BC supplied cooking equipment and food to teaching classes

A small article in the national newspaper resulted in a big New Zealand company getting in touch
The cooking class at Randwick Park School won a top Auckland award
BC featured in the NZ Herald, in an article on the success of the Foodbank
Hubbards contacted BC to offer support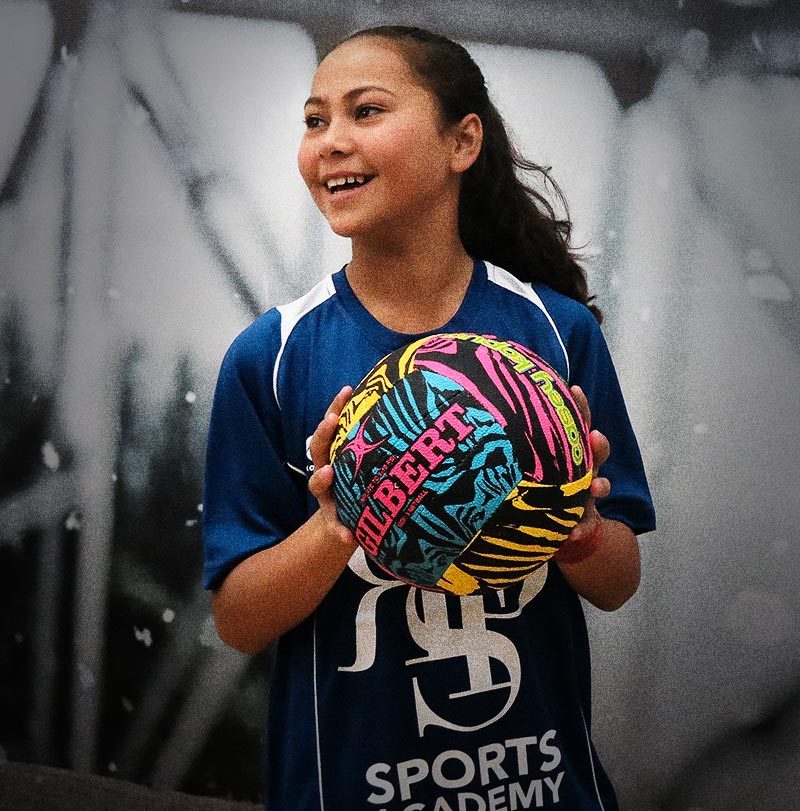 More support partnerships
As word spread further and media coverage increased, even more supporters came on board and BC started to incorporate other schools in a different part of town.
NZ Herald published a 2000 word article on the BC journey so far
With support from Rotary Epsom, BC's first Sports Academy started at Randwick Park School
BC supplied sports uniforms to students in the Randwick Park School Sports Academy
Shoe Clinic Manukau started supporting BC with footwear
BC expanded to Glen Innes School with 25 children in the first session
BC also started at St Pius X School
A Foodbank base was created at Glen Innes School
BC hosted its first Christmas Banquet at Glen Innes School for 150 guests
Eastridge New World became a major partner
Things just kept rolling. The kids were even on TV!
St Kentigern College and Auckland Grammar Sporting Scholarships were awarded to two students from Randwick Park School
BC Sports Academy students took part in an Adidas TV All Black Advert
South Auckland Christian Food Bank shared their support
BC started at Glen Taylor School
A Christmas Banquet was hosted at Glen Innes School for 600 guests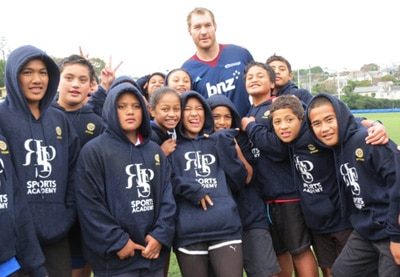 Riding around town delivering food, appliances and other help for those in need was starting to take its toll on the volunteers' vehicles. Thank goodness a very kind soul stepped in to help with the now well-known BC van.
BC van was donated by an anonymous donor and Empire Electrical
Shoe Clinic Sylvia Park and KiwiHarvest offered support
Hubbards sponsored signwriting on the van
Polo shirts were supplied to senior students at Glen Innes School
BC hosted a hangi for 250 students at Glen Innes School for Matariki Festival
BC started sponsoring St Kentigern student, Te Ahiwaru, and supported his sporting scholarship
BC hosted a Christmas Store for 200 families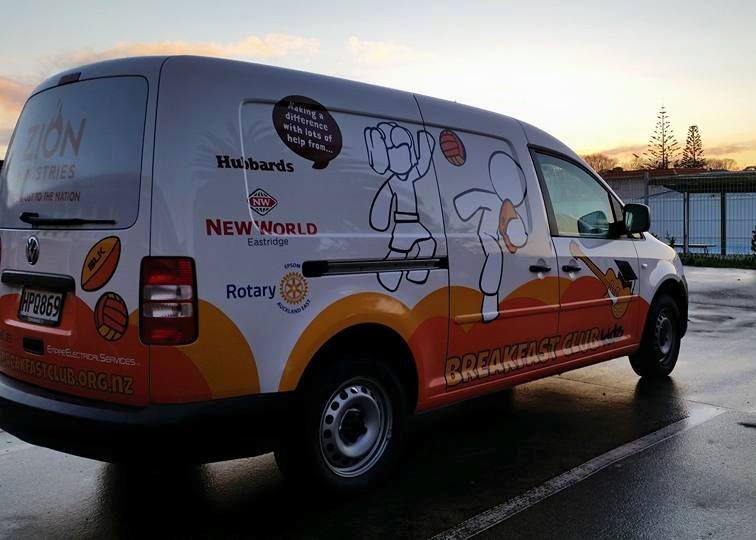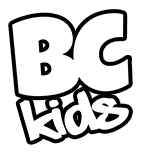 The $1 Million Mark
Huge generosity from the community meant that in 2016 a total of $1 million worth of donations had gone directly to helping Breakfast Club kids
Six years in, Breakfast Club had really gained some momentum – with a team of wider supporters just waiting to hear how they could help next
Polo Shirts were donated for Glen Innes and Glen Taylor Schools 
HealthPak and ACCO offered their support
$1 million in donations was raised
Ormiston Pak n Save offered support
Rotary Auckland East offered support
BC sends team outreach team to Fiji 
$2000 of school bus expenses donated to Sports Camp for Glen Innes School
$10,000 raised for Christmas Store that hosted 300 families 
Christmas Shoebox started and donated presents for 700 children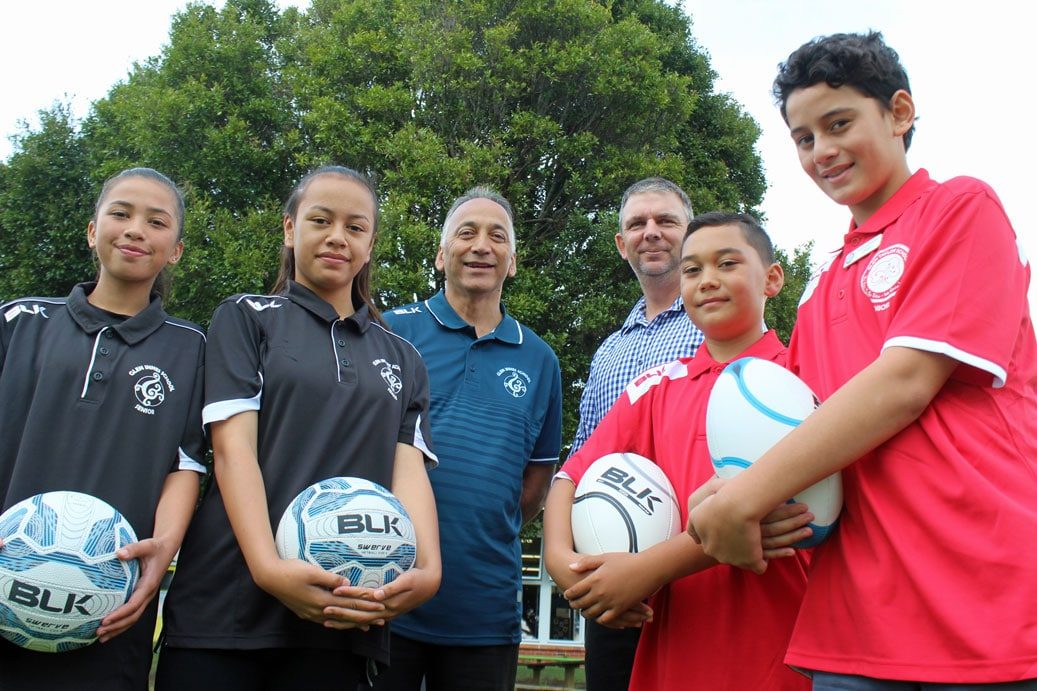 The amount of support from sponsors and individuals reached a point where two more schools could be brought on board
Tamaki and Te Kohanga Schools were added to the list of schools receiving support
Sports bras were supplied for girls at Glen Innes School
Sanitary products were received from St Kentigern for our schools, including Alfriston College
$2000 of school bus expenses were donated to Glen Innes and Glen Taylor School Sports Camps
Christmas Shoebox increased the number of presents to cater for 1500 children
The Christmas Store added Mr. Whippy, bouncy castles and Cafe2U to festivities, we raised $16,000 to put on an unforgettable event for families
What started in 2013 as a dinner, was now a BC run Christmas Store where families could come, have fun and leave with everything they needed for a beautiful Christmas dinner, complete with presents. This year was the biggest, where we provided this for 250 families
BC organised a fun run from Mission to St Heliers Bay for Glen Innes School students in February and August
Over $3 million in donations was received
BC hosted a CEO dinner for sponsors, with food and beverage donated by Hancocks Wines & Spirits
DTR and Blackmores offered to support Breakfast Club
There was a 500% increase in prizes for Glen Innes School at their Sports Camp
Christmas Store hosted 250 families and 1000 children, $20,000 raised
Christmas Shoebox presents exceeded 3000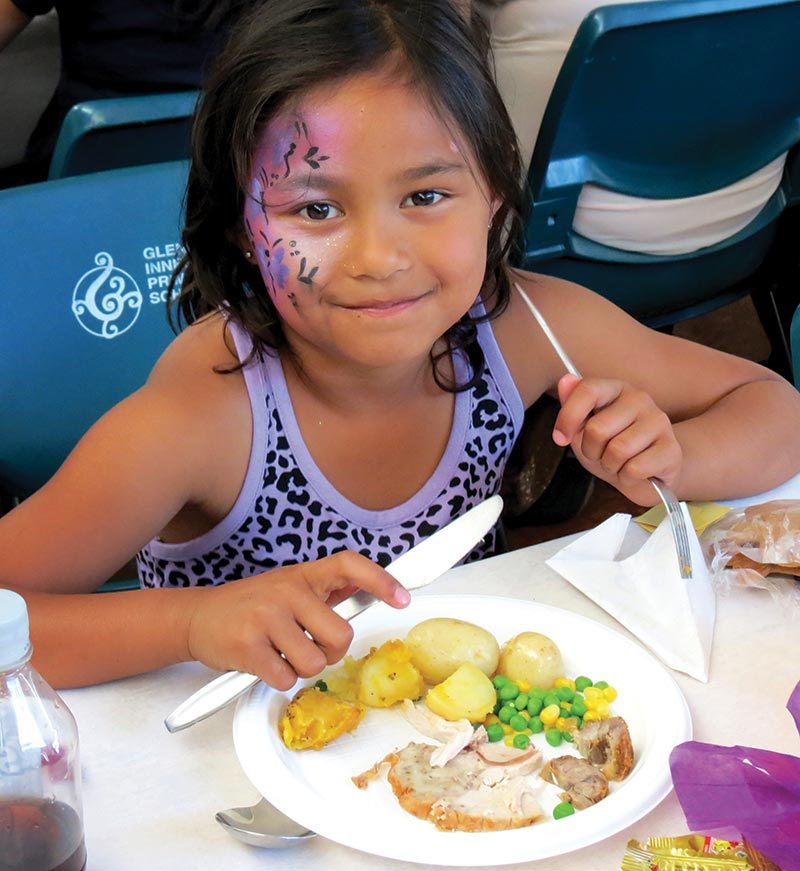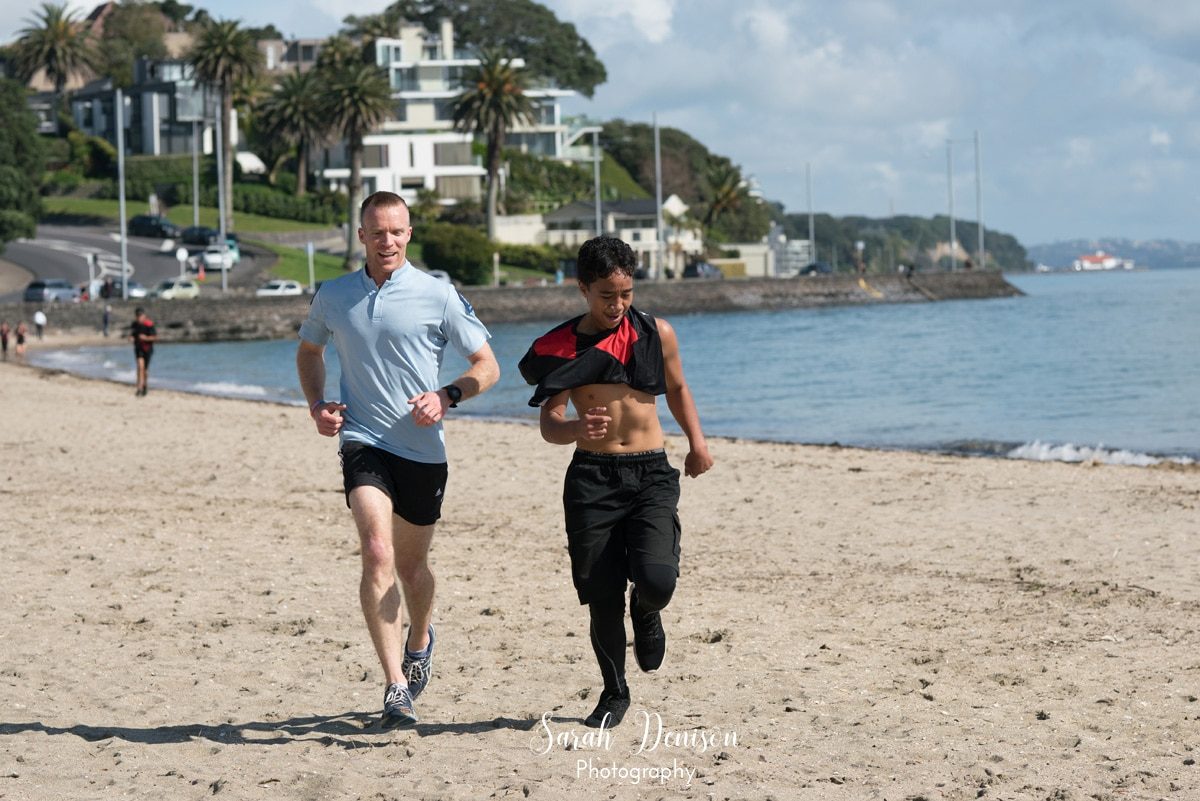 In just ten years BC has gone from Weetbix and toast for eight children to a wealth of support for numerous schools and foodbanks. We can't even imagine how many more people we can help in the next decade
Henkle offers support
Glen Taylor School enters Fun Run
Polymers support BC
'Staff Breakfasts' start at Glen Innes School
King and Queen of the Mountain run commences, sponsored by DTR and Polymers – six schools participating
Christmas Store fundraising target $26,000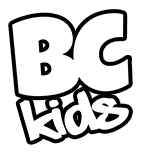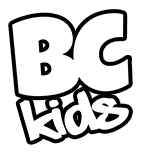 Contact
To talk to Steve about how you can help, call him on 021 906 734
To volunteer or to attend a seminar on "How Breakfast Club works", then click here
Donations
Donations are handled through the Zion Ministries Charitable Trust.
For bank deposits please use:
Zion Ministries Trust
ASB 12-3233-0563692-00
For cheques, please post to:
PO Box 217 028, Botany Junction 2164, Manukau